Welcome to Switzerland, Welcome to Morschach!
Morschach is situated on a sunny plateau above Lake Lucerne near Brunnen and Schwyz. From Morschach you can enjoy a wonderful view over Lake Lucerne and the surrounding area. From the highest point in the municipality, the Fronalpstock, you can enjoy one of the most magnificent views over the whole of Central Switzerland. (translated from the official Website of Morschach)
Further information about Morschach can be found on Wikipedia.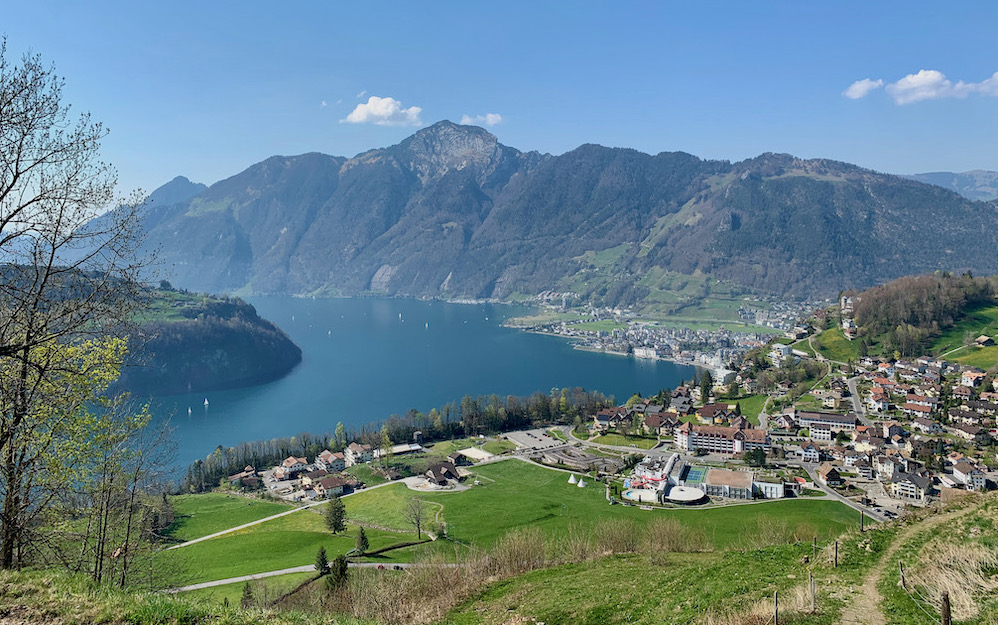 Conference Format and Venue
The conference is organized by the Endowed Chair of Computer Science Education S1, which is jointly supported by the Schwyz University of Teacher Education, the Lucerne University of Teacher Education and the Lucerne University of Applied Sciences and Arts and is thankfully financed in large part by the Hasler Foundation. As the conference takes place in the middle of the fall semester, the infrastructure of a conference hotel in Morschach will be used, which makes WiPSCE 2022 somehow special:
conference hotel Antoniushaus Mattli with rooms for everyone
alternative accommodation is available within walking distance in the same village
no transport needed during the conference
more intense networking opportunities
Transport
The conference hotel is located at "Mattlistrasse 10, 6443 Morschach, Switzerland".
You can reach the hotel via public transport...
from Zürich Airport in about 1h and 15 min
from Basel EuroAirport in about 2h and 15 min
In both cases take the train to "Brunnen Bahnhof" (in some maps, instead of "Brunnen", the city is called "Ingenbohl"). From there, you reach Morschach with bus line 504 towards "Morschach Luftseilbahn" in less than 10 minutes. Gett off at the third stop—"Morschach, Swiss Holiday Park". From the bus stop walk back about 50 meters and then turn left into Mattlistrasse (about 6 minutes walk to Mattli Antoniushaus).
Combined tickets for train and bus can be bought on the website of Swiss Federal Railways (SBB) or via the SBB Mobile app (iOS/Android).
Of course, the hotel is also accessible by car. On-site parking is available as well as one charging station for electric vehicles (5.00 CHF per 6 hours).
Locations
On the following map, you will find information about important locations for the WiPSCE 2022 conference.