Welcome to Switzerland, Welcome to Morschach!
Morschach is situated on a sunny plateau above Lake Lucerne near Brunnen and Schwyz. From Morschach you can enjoy a wonderful view over Lake Lucerne and the surrounding area. From the highest point in the municipality, the Fronalpstock, you can enjoy one of the most magnificent views over the whole of Central Switzerland. (translated from the official Website of Morschach)
Further information about Morschach can be found on Wikipedia.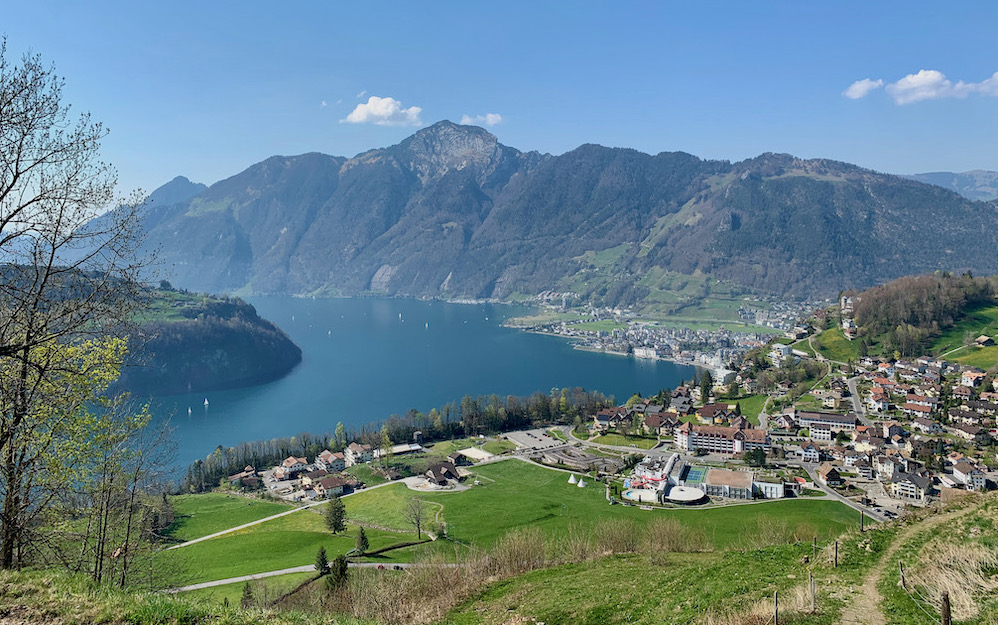 Conference Format and Venue
As the conference is organized by the Schwyz University of Teacher Education in the middle of the fall semester, the infrastructure of a conference hotel in nearby Morschach will be used, which makes WiPSCE 2022 somehow special:
conference hotel Antoniushaus Mattli with rooms for everyone
alternative accommodation is available within walking distance in the same village
no transport needed during the conference
more intense networking opportunities
Transport
We will make sure that your journey to Morschach is most convenient:
from Zürich Airport: travel time about 1h and 15 min
from Basel EuroAirport: travel time about 2h and 15 min
We will make an arrangement with our local transport provider to ensure that everyone arrives in time (details will be announced later).
Locations
On the following map, you will find information about important locations for the WiPSCE 2022 conference.
See full screen, right-click (or long-press) on the map to get directions